It was on May 2nd, 2006, when the groundbreaking New Jersey all stars, Thursday, released their heart-pounding fourth full length record, A City By The Light Divided. The record, which boasts a huge range of eclectic sounds from emo pop to post hardcore, was Thursday's first big leap away from Victory Records, where they released their prior two of their prior LPs, Full Collapse and War All The Time, as well as a five song EP, Five Stories Falling. Below, you can stream the album's lead single, "Counting 5-4-3-2-1".

Recorded by David Fridmann, who worked with large names such as The Flaming Lips and Mogwai, A City By The Light Divided was received well by multiple critics across the internet, such as a five star rating from Alternative Press and A- from Entertainment Weekly. You can view more ratings from others reviewers below.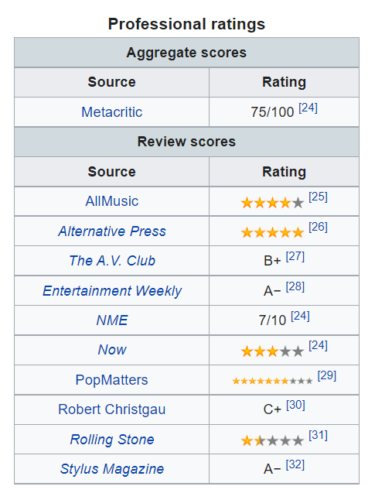 If you enjoy stories like this, check out our homepage or our Facebook group, where you'll find other great pieces about music and mental health.