Anemoria. A 5-piece Progressive Rock band from Orange County, California have recently released their debut EP: Self-Titled (Anemoria) produced by Nick Morzov.
---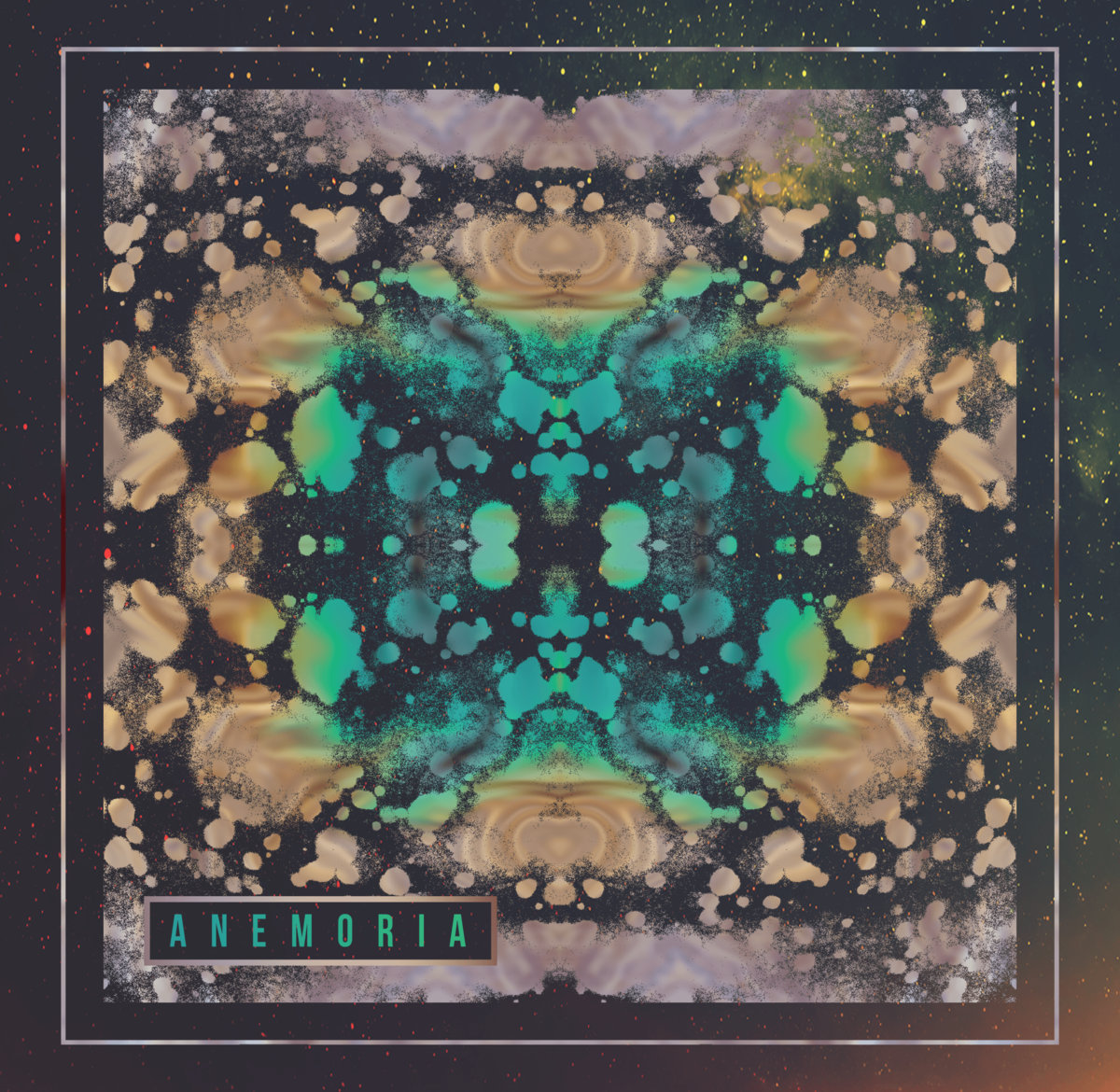 Anemoria are:
Joey Holiday
Darnell Calderon
Scott Ruiz
Ross Hector
Brandon Lowentrout
---
Review:
I see you Anemoria! Or, I should say hear? Either way, blown away by their first EP! Again, along with scorching, sweat boiling temperatures, this summer has spawned some of the hottest releases. I may even be so bold as to say, in YEARS. With records like Artificial Selection by Dance Gavin Dance, Lavender Town by Dwellings, Effloresce by Covet, Self-Titled by Animaljam and now Anemoria's Self-TItled, these guys are making it nearly impossible for me to choose an AOTY! I don't even want to begin to think about it. Big NOPE.
After luckily stumbling across their first single "Pineapple Bride," released back in April, I without a doubt knew this band was one to keep a close eye and ear for. Their production value is definitely top tier. Especially for their first release!
Their music is commonly compared to Dance Gavin Dance, but I'd say Anemoria can easily, stand on their own with their catchy choruses, sporadic riffs, and memorable intros.
So far, my favorite song has to be their opening track "Wind." The clean riffs in the intro, quickly followed by the bass-line, and then Joey's vocals, give off such a melancholic yet beautiful atmosphere. Then the chorus hits. Oof. Those erratic, funky riffs I was expecting from their first single grace my ears yet again. Best part is, each song is refreshing, interesting and non-repetitive. While at the same time, retains their unique style and atmosphere throughout the EP.
---
Interview:
Hey guys, thanks for giving me the opportunity to ask you guys a few questions!
Q: Where are you guys from?
A: Orange County, California
Q: How/where did you guys meet?
A: Funny story. I [Joey] actually met the guys at a rehearsal studio. They had just finished practicing with their band at the time. Months later I [Joey] responded to a Craigslist AD. To my surprise it was the 4 dudes I met at some grimy rehearsal studio!
Q: "Anemoria", how did you guys come around to choosing this name? What does it mean?
A: Ross came up with the name! We're not sure but we know it's Greek!
Q: Who inspired your vocal style?
A: Growing up I was really into Michael Jackson, Justin Timberlake, and Stevie Wonder! I would sing for my church's youth group. Around junior high I discovered a band called Saosin! Which was fronted by a vocalist named Anthony Green. After becoming obsessed with "rock" music I decided I wanted to start singing in bands! So here we are!
Q: Who mixed/mastered your album? How was your experience working with them?
A: Nick Morzov! He is a phenomenal producer! Aside from slight delays caused by Joey becoming sick, everything went very smooth!
Q: Any tours coming up? If you guys could choose anyone to tour with, which bands would they be and why?
A: We're currently on tour with a band called Amarionette based out of Las Vegas! We would love to play with any bands who share the same values as us!
Q: If you guys could sign to any record label, which one would it be and why?
A: Blue Swan would be a great start! We feel like we belong there!
Q: What do you guys do outside of music? Any other interesting hobbies? Rare talents?
A: Brandon does martial arts and knows sign language! We all play video games! Super smash bros. Specifically!
Q: What would you guys say to people that haven't heard your music yet?
A: Why?
Q: Where can we find your music, merch etc?
A: We're streaming our EP on all streaming platforms! You can find our merch on bandcamp!
Thanks again to Joey Holiday for giving us your responses!
---
Checkout their music video for "Saturn's Sundown" here:
Anemoria EP: Review/Interview
In Conclusion
Oh man, I need to hear more from these guys. I'll be creeping up on this band's new music indefinitely, and I suggest everyone and their pet cats to do the same!
Pros
Funky Riffs!
Stellar Vocals!
Great Atmosphere!
Cons
At this point, only typing this out for the sake of consistency.
5
Too Good for Mortal Ears